Main content starts here, tab to start navigating
BENE Cellars Wine Club FAQs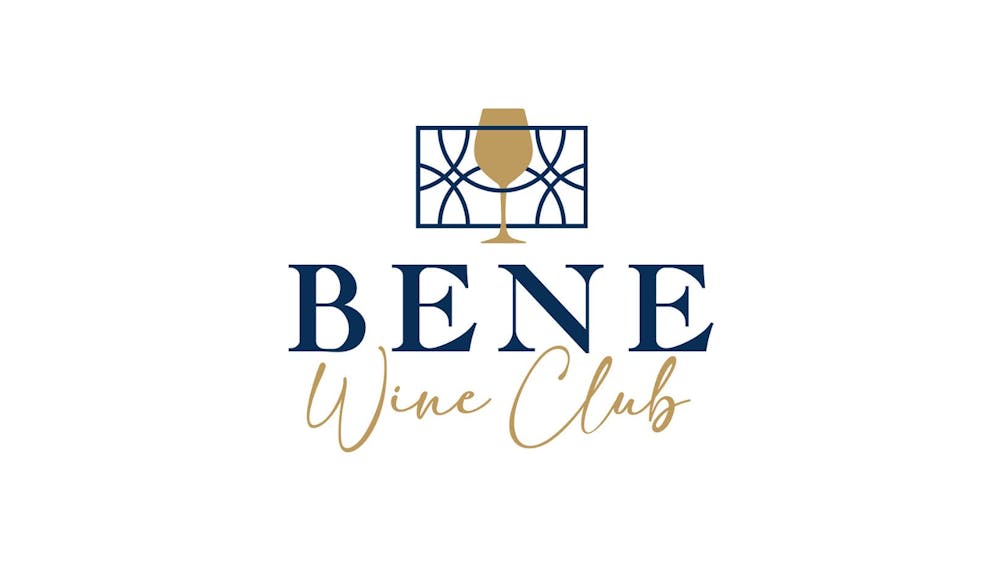 How do I book a tasting reservation at Sommba?
Tasting reservations can be made through our reservation partner Resy. Select the date and time you would like to join us and add in your notes that you would like to enjoy your club tasting!
How do I book a tasting reservation at SAVI?
Tasting reservations can be made through our reservation partner Resy. BENE Cellars Wine Club Members will receive a VIP designation that allows them an exclusive booking channel to reserve tables in the SAVI Wine Bar.
I am unable to book a reservation in the SAVI Wine Bar on Resy?
VIP designations often will not show in Resy unless you are logged into Resy using the same phone number you used to sign up for the club.
Do I have to make a reservation, or can I stop in for my tasting?
While reservations are strongly encouraged, they are not required. However, a reservation will guarantee your table. Our guest experience team will do all they can to accommodate walk-ins, but we cannot guarantee space will be available. a
I just signed up, when do my BENEfits start?
BENEfits start upon sign up and your first month's membership dues will be charged within 24 hours. If you would like to defer your start date to the following month, please send correspondence to wineclub@BENEhospitality.com.
When will my credit card be charged?
Membership dues will are processed on the first day of the month.
How long does it take to do a Wine Club tasting?
Tastings are typically paced by the guests and while they traditionally take an hour to complete, we are more than happy to go as fast or as slow as you like. We offer express tastings to members looking to quickly go through the wines, these are offered as a flight.
Can I eat dinner while doing my tasting and is it full service?
All tasting reservations have full menu access and can be offered alongside dinner.
Do you ship wine?
Currently, we are not offering wine shipping, however we hope to in the future.
Am I able to purchase wines from previous months?
Previous months wine may be available in house, however that is not usually the case. If you loved a wine from a pervious month and would like to purchase more, we will happily reach out to our distributors and extend you half case or full case pricing. For an inquires of this nature please reach out to our Wine Club Director via email.
Can I bring in friends or family that are not Wine Club members in for my tasting?
Absolutely! All guests are welcome. If they would like to participate in the tasting with you we offer the flight for $19.95. Guest may also purchase any of the wine club selections at Non-Member pricing.
Can I change my club level?
Absolutely! Send an email to wineclub@BENEhospitality.com to level up or down!
Can I place my order online if I can't make it in for my tasting?
We offer an online selection process which allows members to make selections and view tasting notes for the monthly selections. This places an inventory hold on your selected bottles for 72 hours. We ask when using this form members pick up their selections within the 72-hour time frame as storage is limited.
I missed my tasting for the month and did not request my selections online, now what?
Life gets busy, we get it, we can let you know what inventory remains from the prior month and you can arrange a time to pick up. Please send an email to wineclub@BENEhospitality.com to arrange your order.
Can I send someone else to get my wines if I can't make it in?
Of course, please ensure that the person picking up your wines is 21 or older and let us know via the Wine Club inbox who will be obtaining your order so we can notate your account. Member wines will not be sent with other individuals without the proper correspondence.
Can I share my Club privileges?
We do not allow transferable membership privileges. Member must be present for BENEfit use.
How do I update my contact or credit card information?
Information can be updated via the member's account page. It is the members responsibility to keep all information including billing information up to date. We are more than happy to make changes within your account for you, simply call our Guest Experience Team and ask for the Wine Club Director or an Assistant Sommelier.
Can I gift a membership?
We sure do...and you can select how many months you would like to gift! One of our Sommeliers will load a gift card with the exact amount of the dues for each month. If a gift card is used for anything additional (dinner, etc) the card may not cover the cost of membership dues. This card can be used for regular dining although we do not suggest this.
I am not receiving emails. How can I update my email on file?
Information can be updated via the member's account page. We are more than happy to make changes within your account for you, simply call our Guest Experience Team or send an email to wineclub@BENEhospitality.com.
Can I skip shipments or suspend my membership?
We do not offer to skip shipments or membership suspension. However, if you need to cancel for a month or two. We will happily reinstate your membership when you are ready.
How do I cancel my membership?
All membership cancellation requests must be made to the Wine Club inbox 7 days prior to the processing date. All cancelations made after the cut off will be honored the following month.
What if I end up with a damaged or corked bottle of wine?
Not a problem! We ask that you bring the bottle (full/partially full) with the tainted wine into the location it was received, and we will exchange the wine. We will send the wine to our distributor so in these cases the bottle itself is not sufficient for a refund/exchange.
Can I purchase additional wines for the month?
Of course! We offer all of our club selections for purchase at members only pricing. We also offer non-member pricing for non-members.
Can I select two of the same wines?
We ask that members select two different labels to preserve allocations for guest who have not yet come in that month.
Do I get discounts on non Wine Club wines?
Our Platinum members can receive retail pricing on non-club wines depending on availability and quantity.
Can I enjoy one of my Wine Club selections at any of the BENE Hospitality locations?
We do allow members to enjoy their Wine Club selections in house. Silver level and Gold level memberships will have a $15 corkage fee to do so. Platinum members with have one monthly corkage fee waved, any additional corkage beyond the one will be $15.
What if the wine I want is out of stock?
While we strive to have all of the requested selections, availability and quantity of wines is always changing. We can always order the selections if in stock, or find an alternative that will suit your taste.